NEWS
Boo! Halloween is Almost Here!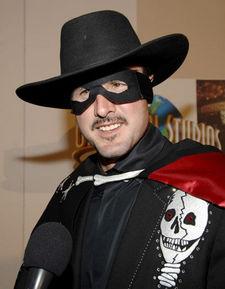 This year's Nightmare totes Ghost Stories as its theme. Though, it was hard to find the ghosts the heart of the Lower East Side haunted house poses the question: What Are You Afraid Of? Everything from monsters under the bed to clowns to being buried in quick sand is included in the Nightmare universe. The most inventive room found its inspiration from the Avary flick "Silent Hill." The newly instituted maze uses the idea of suspense to keep you on your toes, adds to the mystery that is Nightmare.
Article continues below advertisement
We have yet to visit Blood Manor in Chelsea but with the promise of zombies and 70's horror movie monsters like Mike Myers, our blood has already turned cold. What is it about Michael Myers that scares us so much? Guess we have yet to find out!
For those willing to travel out of the city, the Forest of Fear in Tuxedo, NY celebrates its fifteenth year and proves that haunted houses in remote woodsy locations are scary. With a strong production value and a flair for the theatrics (everything from classic monsters like vampires and zombies are found in the Slaughter House) Forest of Fear is for the classic haunted house enthusiast.