NEWS
Brad & Angie Pledge $1 Million to Aid Refugees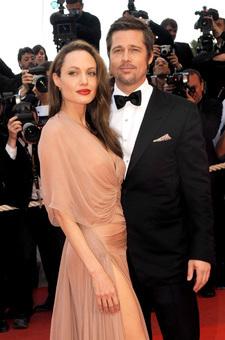 For the second time in a week, Brad Pitt and Angelina Jolie have dug deep into their pockets for a worthwhile cause. Only days after it was announced that Brad <a href="http://www.okmagazine.com/news/view/14940/Brad-&-Angie%27s-Big-Gift" target="_blank">had given a $1 million gift</a> to a hospital in Missouri, the couple have decided to pledge the same amount to aid refugees fleeing the Taliban in Afghanistan.
Article continues below advertisement
Earlier this week, Angelina — a Goodwill Ambassador for the United Nations High Commission on Refugees — recorded a public service announcement detailing the plight of the refugees and those harmed by the violence in the region. Both the video and the news of the donation are a prelude to World Refugee Day, which is being observed on Saturday, June 20.
"Please don't turn away. Refugees are the most vulnerable people on earth," says Angie in the PSA. "Every day, they are fighting to survive. They deserve our respect. Please do not forget them. Remember them on this day. World Refugee Day."
For more on World Refugee Day, visit UNHCR.org.