NEWS
Brad & Angie's Big Gift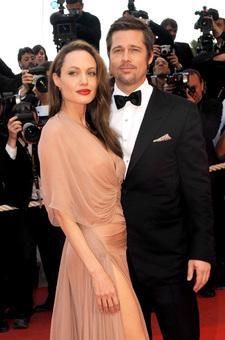 Brad Pitt and Angelina Jolie have already done so much to help others, including building homes in New Orleans and calling attention to important human rights causes, and now they're helping out right where Brad's heart is: the actor's brother Doug Pitt said their family has donated $1 million to St. John's Hospital in Springfield, Mo.
The money will go toward establishing an endowment to fund children's cancer specialists, help the hospital build a new pediatric unit and double the size of its neonatal and pediatric intensive care units, according to the local News-Leader paper.
Article continues below advertisement
There are also plans to add a new, 31-unit pediatric wing and a 10-bedroom hospital-based Ronald McDonald House.
St. John's is matching the donation to help fund the expansion of the hospital's cancer treatment unit, which will be renamed the Jane Pitt Pediatric Cancer Center, in honor of Brad's mother.