NEWS
Brad Pitt and Angelina Jolie Pledge to Support Haiti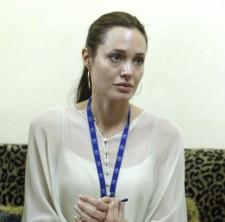 Angelina Jolie and Brad Pitt have reached out to the people of Haiti after a magnitude 7.0 earthquake devastated the Caribbean nation yesterday.
In a written statement the charitable couple said: "We are devastated by the news from Haiti.
"We will work closely with our good friend Wyclef Jean to support the humanitarian efforts on the island and help those who have been injured and left without homes and shelter."
Article continues below advertisement
Angelina and Brad have visited the island in recent years to assist the former Fugee's charity Yele Haiti.