NEWS
Brad Pitt & Angelina Jolie "Getting a Lot of Pressure From the Kids" to Marry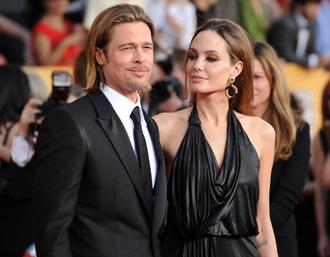 Article continues below advertisement
"I couldn't imagine life without any one of them," Brad, 48, told CBS News in a new interview. "There's something automatic that just happens."
And another thing that's happening is that their kids are getting older and their questioning why mommy and daddy aren't married.
"We're getting a lot of pressure from the kids," Brad explained. "Yeah, it means something to them and they're, you know, they have questions when their friends' parents are married and why is that?"