NEWS
Brad Pitt Backs New Biopic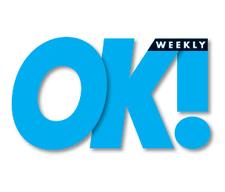 Besides his busy life on and off screen, Brad Pitt is also a force to be reckoned with behind the making of movies, with his studio-based production company, Plan B. And according to the Hollywood Reporter, Papa Pitt has picked up the life rights of a journalist who helped blow the cover of a big-time con man.
Missouri journalist Linda Trest exposed Bill A. Jakob, known as "Sergeant Bill" in Gerald, Mo., a man who posed as a federal agent and kicked people out of their homes. At first residents were happy for Bill's help, as methamphetamine used raged rampant in the area; however it turned out their crusader was an unemployed former cop with no law credentials or authority.
Article continues below advertisement
The studio is in talks with Troy writer David Benioff and screenwriters Anthony Walton and Andrew Dresher to develop the script.