NEWS
Brad Pitt on His Holiday Plans: "I Didn't Know It Was Thanksgiving Until Like Midday"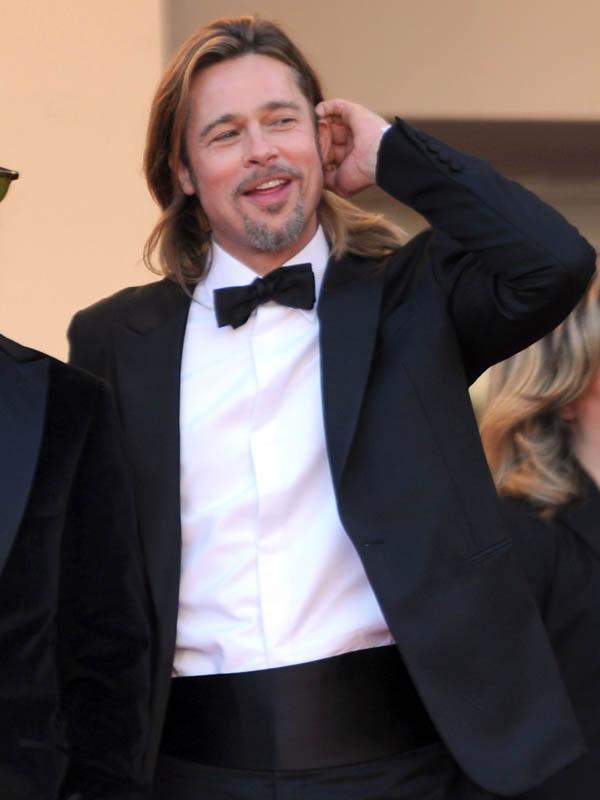 Article continues below advertisement
In fact, the 48-year-old didn't even realize what day it was.
"I didn't know it was Thanksgiving until like midday. Until the afternoon," he told People.
"When you're overseas, they don't celebrate it in England. And Angelina Jolie and some of the kids are overseas in Cambodia this week, working on the The Maddox Jolie-Pitt Foundation there," he said. "It completely escaped me until someone brought me some English pumpkin pie."
Article continues below advertisement
Karley Gallagher wrote on Facebook, "I am raising money for Southampton Neonatal Unit. My son, Zachary Gallagher was born with Gastroschisis and in total, was in intensive care for 9 weeks, the neonatal team were beyond amazing and this is our chance to give something back."
Well little did she know, Brad had heard about her story and decided to help out. He gave the $1,100 he had in his wallet to the cause and Karley was beyond ecstatic.
BRAD PITT LOOKS GREAT IN GRAY, FILMS 'THE COUNSELOR' IN LONDON
She said, "The fundraiser had finished, and I got a phone call from my best friend, who said, 'We have had a small donation.' I thought she was messing about and was going to say, 'My dad's given you a fiver' or something, then she said, 'It's from Brad Pitt!'
"He said that he had seen the fundraiser mentioned in the local papers and seen my fliers and thought it was a really great cause and was just sorry he couldn't have been there. The silver lining is that Zachary is home and alive. ... To have Brad assist us is more than we could ever have wished for."