NEWS
Brad Pitt Selling Malibu Home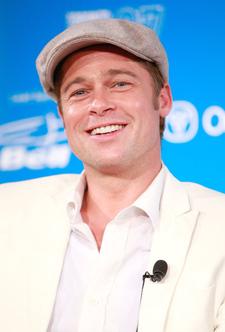 It makes sense. The Pitt-Jolie clan cruises the globe so much it seems silly to have more than, let's say, half a dozen homes. But selling the Malibu pad? C'mon Brad!
Alas, according to RealEstalker.com, Brad Pitt has quietly put his Malibu estate on the market for a cool $18 million.
The property includes a glass-walled contemporary house perched on the bluff overlooking the ocean, a large swimming pool, a tennis court and A-list neighbors that include Cindy Crawford and Leonardo DiCaprio.
Article continues below advertisement
Records show that Brad paid $8,410,000 when he bought the estate in 2005, in the aftermath of his split from ex Jennifer Aniston.
Pitt, 45, Angelina Jolie, 33, and their six kids, will now have to divide their time between the couple's remaining six homes--- Brad's oceanfront compound just north of Santa Barbara, his long-time home in L.A.'s Los Feliz area, the Pitt-Jolie pad in New Orleans, Angie's Cambodian hideaway and the 35-bedroom Chateau Miraval estate in rural France.
Oh, and there's the newly purchased 40-plus acre estate in Long Island, NY. Guess something had to pay for the new house!