NEWS
Brad Pitt's Production Company Put Bid on Chilean Miner Movie?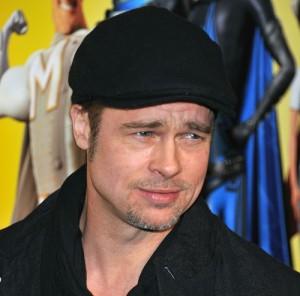 Even though Brad Pitt is busy on set helping partner Angelina Jolie with her directorial debut, the actor is still thinking ahead toward future projects. Reportedly, Brad's Plan B production company is in talks to create a movie based on the heroic tale of the Chilean miners.
Brad's Plan B Entertainment is reportedly one of the production companies in talks to buy rights to the film which will document the heroic journey of the trapped Chilean miners, The Wrap reports.
Article continues below advertisement
A lawyer for the miners told the daily newspaper, El Mercurio, that Plan B placed a multi-million dollar offer for the film, according to The Wrap. Along with the offer, people involved with Plan B have reportedly made two trips to Chile.
As far as the cast, several of the real miners may be playing themselves in the film.
After being trapped for 69 days underground, 33 miners were rescued last month in Chile. Miner Edison Pena just completed the NYC Marathon earlier this month.
Recently, Plan B was behind the productions of Eat, Pray, Love, Kick Ass and The Time Traveler's Wife.