NEWS
Brad Renfro Dies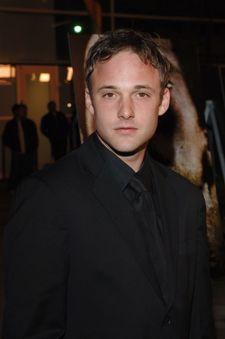 25-year old actor Brad Renfro was found dead this morning inside an L.A. home. The cause of death has not been determined.
According to the L.A. County Coroners Office, Renfro had reportedly been drinking with friends the evening before his death. An autopsy is expected as early as Wednesday.
The actor had a history of drug use, but had been working to stay clean following a string of drug convictions, including one for attempting to buy heroin from an undercover officer on L.A.'s Skid Row in 2005. ''He was working hard on his sobriety,'' Renfro's attorney, Richard Kaplan said today. ''He was doing well. He was a nice person.''
Article continues below advertisement
Renfro had just wrapped filming on a new movie, The Informers, also starring Winona Ryder and Billy Bob Thornton. A Tennessee native, his career began at the age of 12, when he won a lead role opposite Susan Sarandon and Tommy Lee Jones in The Client. Other acting jobs followed, including Sleepers, The Jacket, Deuces Wild and The Apt Pupil.
Sources say he never had any real guidance as he tried to navigate the rough waters of Hollywood.
Renfro's trouble with the law started in 1998 when he was charged with possession of cocaine and marijuana, for which he avoided jail time with a plea deal. In 2001, he was placed on probation and ordered to pay steep fines for repairs to a 45 foot yacht he and a friend tried to steal in Florida the previous year.
He was arrested again in May 2001 and charged with underage drinking, violating the terms of his probation, and was ordered into alcohol rehabilitation the following March.
In May 2006, Renfro served 10 days in jail after pleading no contest to driving while intoxicated and guilty to attempted possession of heroin.
After one court appearance, Renfro opened up to reporters about his efforts at drug rehabilitation, saying he was ''tired of paying the consequences'' for drinking and drug use and eager to get clean.