NEWS
Brad Sinks Cash Into Green Basketball Court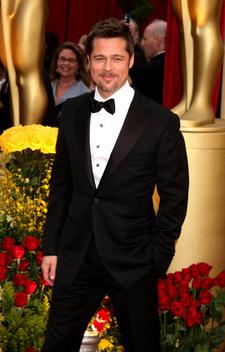 Brad Pitt has racked up yet more environmentally friendly Brownie points.
The actor and his brother, Doug, have just donated more than half a million dollars to make a ecologically sound arena in their hometown even more ecologically friendlier.
The O'Reilly Family Event Center in Springfield, Missouri, was already aiming for a "Silver award" for Leadership in Environmental Energy and Design (LEED).
But the building planners are going to use the cash to go after a Gold LEED award, according to the Springfield News Leader.
Article continues below advertisement
The money is going to mainly be used for a basketball court, which -- in thanks for the donation -- will now be named after their grandfather William A. Pitt.
Brad's a huge environmental architecture enthusiast: he's already working on the eco homes in New Orleans, and helping design a green hotel in Dubai.