NEWS
Bradley Whitford's new TV role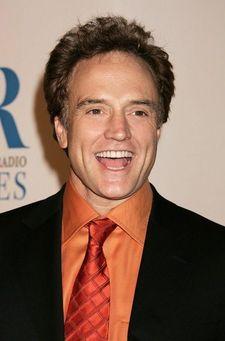 Bradley Whitford is blazing forward on his new NBC series pilot, Off Duty. Bradley, who produces and stars on the show, has picked the locale where the show will take place.
I got from a very reliable source – namely his wife Jane Kaczmarek– that The West Wing alum has been filming exteriors in New York City.
Jane, who currently can be seen on TNT's Raising the Bar, also gave a little scoop on Bradley's character. "He plays a very bad policeman, an Archie Bunker type, which is kind of fun," she shares.
Article continues below advertisement
If you're worried if the usually dramatic actor can "bring the funny," as one news report asked, never fear. Jane says he can, and he will.
"People watching The West Wing might not have known, but Bradley has a great sense of humor," she tells me. "He should have been on a comedy."
And now he is. It's kismet.