NEWS
'Real Housewives of Beverly Hills' Star Brandi Glanville Talks Fashion and Resolutions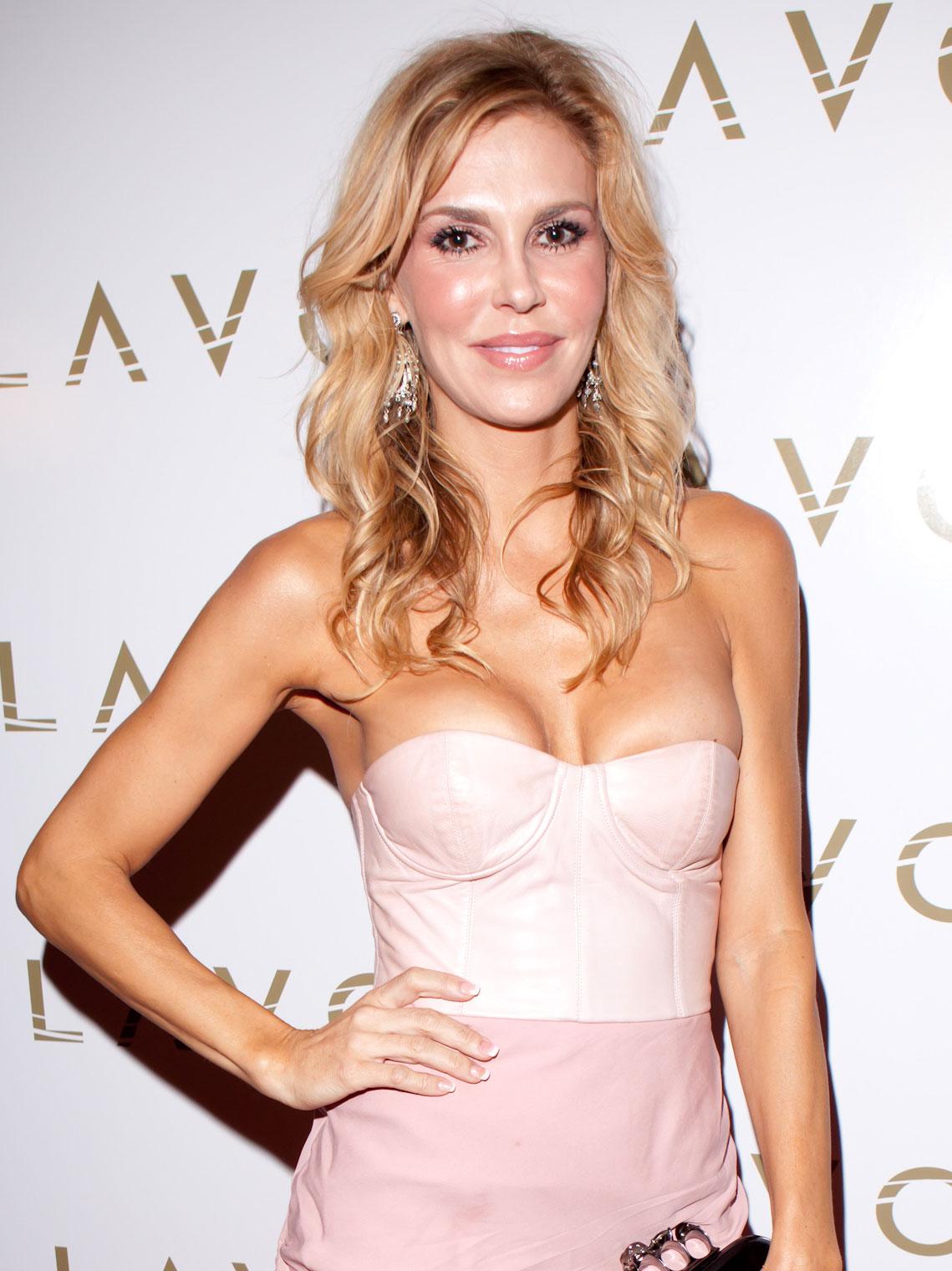 We caught up with The Real Housewives of Beverly Hills star to find out how she spent the holidays, the best gift she unwrapped, and the #1 thing she wants to give up in 2013. Check out what she has to say below!
OK!: Do you have any holiday traditions?
Brandi Glanville: I play Kenny Rogers' Christmas CD and wrap gifts in front of a roaring fire every year.
OK!: What was the best present you received this Christmas?
Article continues below advertisement
BG: My favorite present was from me, to me! I bought myself a new computer.
OK!: What gifts did you give out?
BG: I gave my parents an iPad that has service whereever they go—they think it's magic!
OK!: How did you spend the holidays?
BG: Since my kids were at their dad's house, my amazing friend Yolanda Foster invited me to spend Christmas with her beautiful family.
OK!: What's your favorite food to eat during the holidays?
BG: My favorite food would have to be my mom's "Poorman Soup."
OK!: What about holiday movie?
BG: I am a huge fan of Rudolph the Red Nosed Reindeer—the kids and I never miss it!
OK!: What's your New Year's Eve resolution?
BG: I never keep them, but this year it will probably be to eat healthier and give up fast food.
OK!: What's the best advice you've gotten from someone on the show?
BG: The best advice I've gotten is from Lisa Vanderpump who keeps trying to get me stop saying the F-word!
Article continues below advertisement
OK!: What was your biggest fashion splurge ever?
BG: I splurge on purses and shoes because they can be timeless pieces that can last forever and clothes can be trendy.
OK!: Where do you shop for fashion deals?
BG: I love H&M! I go there and can pick up the styles of the moment at unbelievably low prices.
OK!: What's the #1 thing you could never part with in your closet?
BG: Actually bras! People on the show think I never wear bras, but I actually have a lot! Agent Provacateur is my favorite! Hint hint...
OK!: What's something people would be surprised to find in your closet?
BG: That's easy! My grey Anna Sui dress. Ive had it for years, wore it my first season on the show, and absolutely LOVE IT!
OK!: Which other housewife's closet would you like to raid?
BG: I know I'm biased, but I think that Lisa and Yolanda have amazing closets! AND we are the same size!!! Shoes too!
OK!: Which housewife do you think needs a better stylist?
Article continues below advertisement
BG: Actually, if anyone needs a stylist it's me! I love my originality (I like romantic and fun and sexy and kitschy), but having professional help would be amazing!
OK!: What other projects are you working on?
BG: I'm excited because my book Drinking and Tweeting: and Other Brandi Blunders comes out February 12th, 2013, my clothing line BrandB is already available on amazon.com, and I'm about to make my acting debut! Wish me luck!
What do you think of Brandi on the #RHOB? Sound off in the comments below and tweet us @OKMagazine!