NEWS
Brangelina Move to... Long Island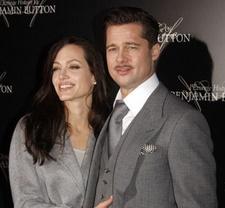 Brad Pitt and Angelina Jolie seem to have made it a point to live in the most hip and glamorous places in the world.
They have homes in stunning rural France, trendy Berlin and cultural New Orleans, as well a exotic Mumbai and Namibia.
And now they're adding another locale to the list -- Long Island.
They'll be renting a $60 million house (well three houses, actually) and moving their clan in while Angie shoots her latest thriller, Salt, in Nassau County.
Article continues below advertisement
The 48-acre property, which was once in the Forbes list of the ten most expensive homes in North America, according to Newsday, features three houses (one of 22,000 square feet), tennis courts, a pool, and a private dock with a cove.
(photo: bauer-griffin)
One of the buildings on the estate, known as Sassafras, includes 11 bedrooms for their staff, says TMZ.com.
But perhaps most extravangant of all, the mansion has two helipads — because, you know, it's so frustrating when you're coming in to land and the helipad's already being used by your husband.
Angie's in the area from March to work on Salt, which was rewritten when she replaced Tom Cruise in the cast. Angelina is set to play the title character, a CIA officer accused by a defector of being a Russian sleeper spy.