NEWS
Brangelina's Newest Baby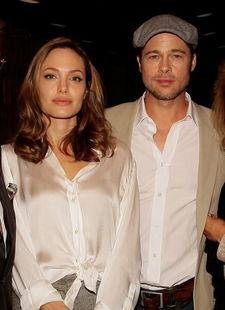 After raising four young children together, it would seem that Brad Pitt and Angelina Jolie would surely be able to pull of a joint professional project together. And that's just what they're out to show with their latest project — a drama series they're putting together for HBO.
According to reports, the as-yet-untitled series will focus on the personal and behind-the-scenes life of a fictional group of international aid workers. The Pitt-Jolies will serve as executive producers on the project.
Article continues below advertisement
Producing films with his significant other is nothing new for Brad, who started Plan B films with then-wife Jennifer Aniston.