NEWS
'Breaking Dawn' Complete Soundtrack List Revealed!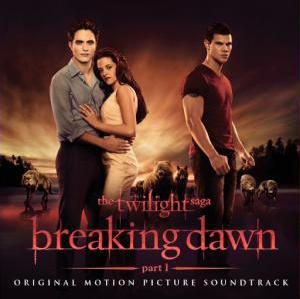 After giving Twi-hards a very good tease by announcing Bruno Mars as one of the artists on the upcoming Twilight Saga: Breaking Dawn - Part 1 soundtrack, Summit Entertainment has now revealed the entire track list!
OK! NEWS: BREAKING DAWN SOUNDTRACK STAR BRUNO MARS — 'I'M TEAM BELLA ALL DAY'
Not that we're complaining, but why isn't Robert Pattinson on this list?
Twilight's official Twitter account revealed the complete soundtrack list today in anticipation of the release on Nov. 8.
Article continues below advertisement
Director Bill Condon previously told MTV News he was "pretty sure" a cast member was going to be featured on the soundtrack and it looks like that might be actress Mia Maestro who plays Carmen of the Denali Coven.
Other highlights on the list of 15 tracks include a "Wedding Version" of Iron & Wine's "Flightless Bird, American Mouth," which was first on the first Twilight soundtrack.
OK! NEWS: THE TWILIGHT SAGA: BREAKING DAWN - PART 1 FULL OFFICIAL TRAILER RELEASED!
Do you approve of the track list?
The full track list for The Twilight Saga: Breaking Dawn - Part 1 soundtrack:
• The Joy Formidable, "Endtapes"
• Angus & Julia Stone, "Love Will Take You"
• Bruno Mars, "It Will Rain"
• Sleeping at Last, "Turning Page"
• The Features, "From Now On"
• Christina Perri, "A Thousand Years"
• Theophilus London, "Neighbors"
• The Belle Brigade, "I Didn't Mean It"
• Noisettes, "Sister Rosetta (2011 Version)"
• Cider Sky, "Northern Lights"
• Iron & Wine, "Flightless Bird, American Mouth (Wedding Version)"
• Imperial Mammoth, "Requiem on Water"
• Aqualung & Lucy Schwartz, "Cold"
• Mia Maestro, "Llovera"
• Carter Burwell, "Love Death Rebirth"
The Twilight Saga: Breaking Dawn - Part 1 hits theaters on Nov. 18, 2011!