NEWS
'Breaking Dawn: Part 2' Gets Release Date!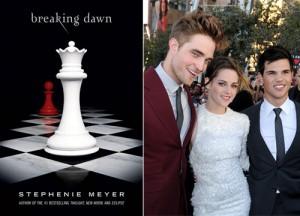 The Twilight Saga: Breaking Dawn Part 2 has finally been slated for a release date! That's right, the "debate" is over for the second installment of the Breaking Dawn dynasty. The first film will be released Nov. 18, 2011, which left many to believe the second would follow in the summer of 2012 — as has been tradition. But Summit decided to change things up!
Twi-hards will have to wait until Nov. 16, 2012, for the conclusion of the beloved Twilight Saga to hit theaters, Summit announced today!
Article continues below advertisement
Directed by Bill Condon, the conclusion to the series based on the novels by Stephenie Meyer, is sure to be an epic ending!
OK! NEWS: RELEASE DATE DEBATE FOR BREAKING DAWN PART TWO
Wonder why they are holding out a couple of months until November? We always look forward to seeing Robert Pattinson, Kristen Stewart and Taylor Lautner on the carpet in the summer!
At least the later release date prepares everyone for what is going to be a tough farewell!