NEWS
'Breaking Dawn' Releases New Behind the Scenes Featurette!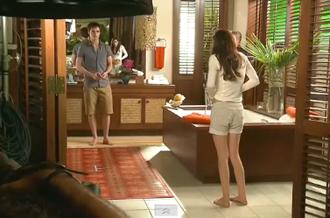 Article continues below advertisement
But as Ashley Greene (Alice) says, "It kind of turns from fairytale to chaos."
"This could be a vampire...it could be human," Peter Facinelli (Dr. Carlisle) explains of Bella's pregnancy. "We have no idea what's inside of her."
Bella is willing to die to save her baby and Edward (Robert Pattinson) and Jacob (Taylor Lautner) are fighting to save her.
"It's like a great Hollywood romantic melodrama combined with a cool intense horror movie," director Bill Condon says.