NEWS
'Breaking Dawn' Sex Scene: "Kristen Stewart Got Very Into It!"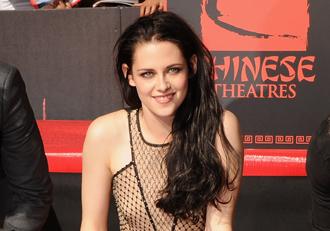 Article continues below advertisement
"Well, I think that's true," Bill agreed during a press conference for Breaking Dawn today. "Kristen got very into it!"
OK! NEWS: ROBERT PATTINSON SAYS HE'S "ESSENTIALLY" ALREADY MARRIED TO KRISTEN STEWART!
But seriously, Bill explained what needed to be cut to get the film a PG-13 rating.
"It wasn't rated R, they don't rate it," he said. "They just say, 'you know, we're not hitting a PG yet.' Frankly it's a very clinical thing. I've been through this before when I was trying not to get an X or NC-17 rating on Kinsey, but because it's so subjective, they have very specific guidelines."
Even if it's only PG-13, we're still excited to see it on Nov. 18!