NEWS
BREAKING NEWS: 'Growing Pains' Star Andrew Koenig Committed Suicide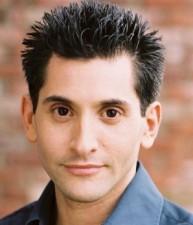 In an emotional press conference today in Vancouver, the parents of Growing Pains star Andrew Koenig told the public their son, who was last seen in a depressed state Feb. 14 in the Canadian city, committed suicide at the age of 41. "My son took his own life," Andrew's father Walter Koenig told the media. "He was obviously in a lot of pain."
Andrew's mother Judy Levin-Koenig asked the public to please respect the family's privacy during this difficult time.
Article continues below advertisement
The devastated parents delivered a brief, but poignant message to those in a similar depressed state as their son had been in.
OK! NEWS: BODY FOUND BELIEVED TO BE MISSING GROWING PAINS STAR ANDREW KOENIG
"What you can learn from this ... is that there are people out there who really, really care," Walter said.
Andrew's body was found at noon today in Vancouver's Stanley Park by family and friends who innitiated their own private search.
OK! NEWS ANDREW KOENIG'S PARENTS WALK OUT ON LARRY KING
The Vancouver police department and additional rescue teams searched the park yesterday and did not find any evidence. Andrew's body was discovered off of a path within the park, in a densely wooded area.
"We have no reason to believe foul play was involved in all, " Jana McGuinness, spokesperson for the Vancouver Police Department told the press.
The Vancouver coroner's investigation is currently underway.
OK! NEWS ANDREW KOENIG'S PARENTS WALK OUT ON LARRY KING
Andrew was to return home to California on Feb. 16, and when his parents had not heard from him they reported him missing.
On Feb. 21 the Vancouver PD issued a public appeal, for residents to keep their eys open.