NEWS
Breaking News: Obama to Attend Madonna's L.A. Show?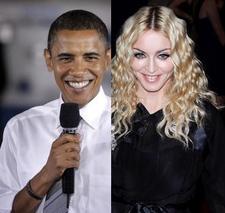 Fans heading to Madonna's Thursday night show at Dodger Stadium got a big surpise yesterday when news broke that Britney Spears and Justin Timberlake were making surprise appearances on stage.
But leave it to Madonna to up the ante with an even better, and shall we say, presidential addition to her show.
OK! has learned there is a strong possibility that President-elect Barack Obama may be joining Madonna at tonight's concert.
Article continues below advertisement
We will bring you the latest information as we get it in, so stay tuned!