NEWS
Breaking News: Two Dead, Dozens Injured Following Two Explosions At The Boston Marathon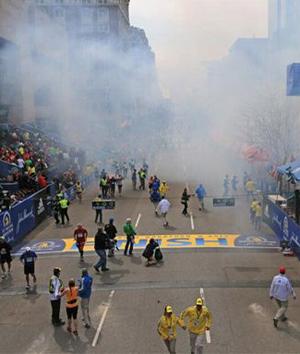 The Boston Marathon has been rocked by two explosions near the finish line—killing two people and injuring twenty-eight.
"There were two bombs that exploded near the finish line in today's Boston Marathon. We are working with law enforcement to understand what exactly has happened." City officials announced in a statement.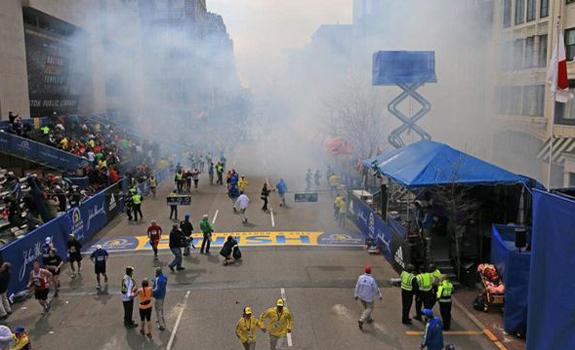 The explosions occurred around five hours into the race, at the peak time when top athletes had completed the marathon but amateur competitors were still running.
Article continues below advertisement
In addition to the runners, thousands of spectators line the 26.2 mile course cheering on competitors, with the heaviest concentration at the finish line.
The AP reports race volunters and competitors were crying as they fled the scene following the shocking explosion—with bloody spectators being ferried to a nearby medical tent that had been set up to care for fatigued runners.
"There are people who are really, really bloody," one witness, Laura McLean, who was being treated for dehydration at the time of the blast told the AP.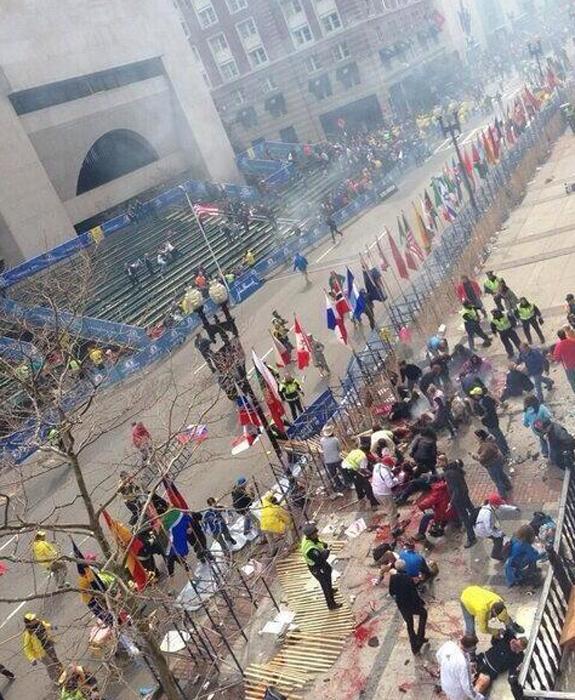 Race spectator, Zara Bielkus, told the AP she heard two explosions occur seconds apart. Police then locked down the area. "When we heard them, everyone looked at each other and went very quiet, and within a minute police came," she said.
New York Police are deploying counter-terrorism operatives around Manhattan landmarks, according to the BBC, with reports of at least two more small so far undetinated devices being discovered near the race site.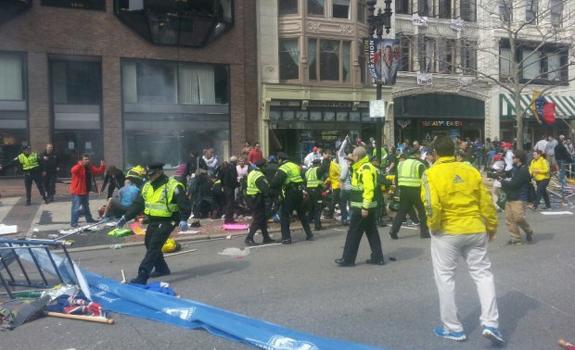 According to unsubstantiated reports, a suspect is being held in custody at the Boston Hospital.
Please check in with friends & family who were at the #BostonMarathon #BostonMarathon2013.
Keep checking back on OKMagazine.com for further details.