NEWS
Brett Young On 'The Acoustic Sessions,' His Dream Collaboration, & The Country Music Community!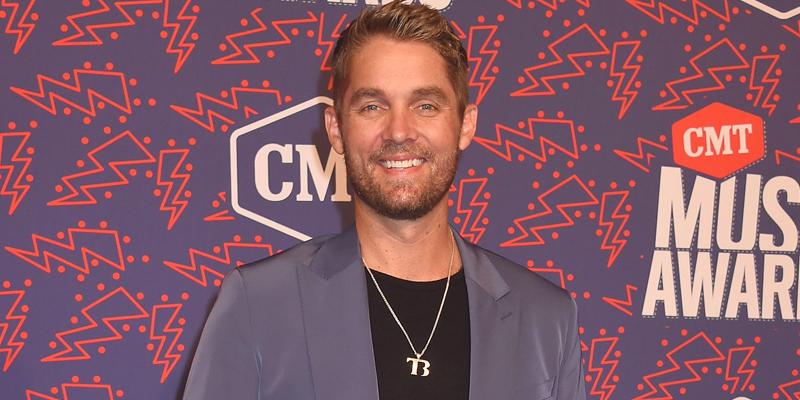 Brett Young has captured the heart of millions thanks to his beautiful love songs such as "Mercy" and "In Case You Didn't Know."
Within the next few weeks, the country superstar will be celebrating the release of The Acoustic Sessions. In an exclusive interview with OKMagazine.com, the 38-year-old confessed the EP is "a mixture of TICKET TO L.A.'s singles and other songs from the album, completely stripped-down instrumentally." He added, "As we approach the album's one year anniversary, it felt like a really cool way to celebrate the project and also highlight some of its co-writers."
Article continues below advertisement
Over the last few years, Brett has climbed his way up in the country community. Even though he's one of the biggest names on the charts right now, that doesn't mean he doesn't get star struck anymore! "I collaborated with Boyz II Men earlier this year for 'CMT Crossroads' and again on the CMT Awards, which were such bucket list moments. I kept feeling like someone had to shake me during rehearsals! They were idols of mine in high school, so yes I was starstruck to say the least," he admitted.
While many up and coming singers would love to collaborate with Brett, he's got his mind set on joining forces with the singer who made him "fall in love with country music" ⁠— Tim McGraw! He admitted that Tim is "on the top" of his list to collaborate with.
Besides the upcoming EP, Brett delivered an encore performance of his hit song "Catch" for Comcast's Xfinity TV customers that is available only on Xfinity On Demand. "This performance was so much fun! There's nothing like playing your brand new single in a jam-packed stadium and hearing country music fans singing it back to you, so I hope people will feel that same energy and excitement when they tune-in on Xfinity," he said.
Stay with OKMagazine.com for all updates on Brett!