NEWS
Brian Austin Green: Reese Witherspoon Helped Keep Megan Fox Baby Birth A Secret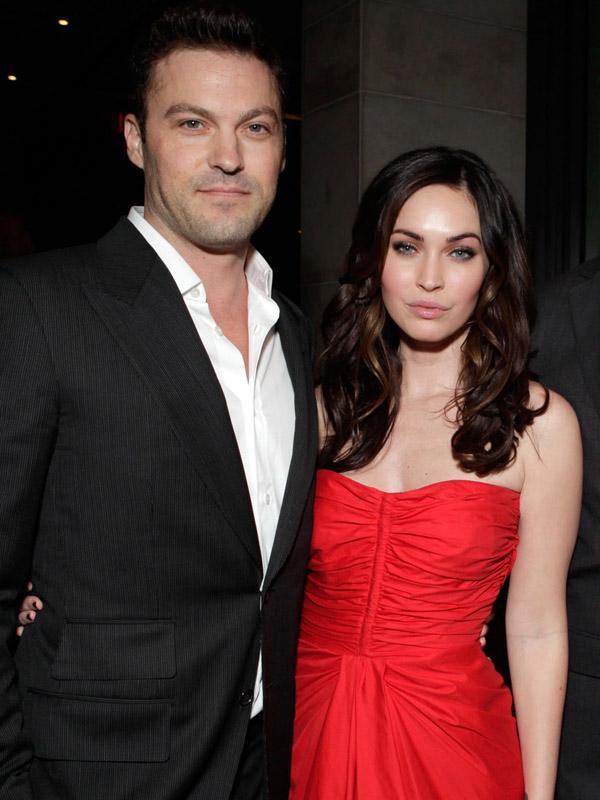 There is very little that celebrities can keep secret nowadays including the birth of their child.
But Brian Austin Green and wife Megan Fox managed to keep news of the arrival of their baby boy Noah Shannon on September 27 pretty secluded for a good few days - and all thanks to Reese Witherspoon.
OK! GALLERY: MEGAN FOX AND BRIAN AUSTIN GREEN GROCERY SHOP IN HOLLYWOOD
The Legally Blonde actress gave birth to her first child with husband Jim Toth on the same day which unwittingly gave Brian and Megan some space to escape out of the California hospital where the two Hollywood couples welcomed their bundles of joy.
Article continues below advertisement
"We got really lucky. And I've been wanting to send Reese Witherspoon flowers for, like, a month and a half," the 39-year-old told Us Weekly. "Cause she actually gave birth, I think the day before us in Santa Monica."
"We were lucky enough to go in at 2:30 in the morning to the hospital and nobody knew. We were there for two days . . . and we heard Reese was at her place and had a baby, and we got out of the hospital and nobody knew about us."
MORE ON:
Brian Austin Green
Article continues below advertisement
"We are humbled to have the opportunity to call ourselves the parents of this beautiful soul and I am forever grateful to God for allowing me to know this kind of boundless, immaculate love," the actress wrote. "Thanks to those of you who wish to send your positive energy and well wishes."
Brian added that an "ice cream cake is on the way" for Reese for unknowingly helping them out.
Reese also had a baby boy, Tennessee James, adding to her two other children; Ava and Deacon, from her marriage to Ryan Philippe.