NEWS
Bride-to-be Katharine McPhee Shares Workout Strategy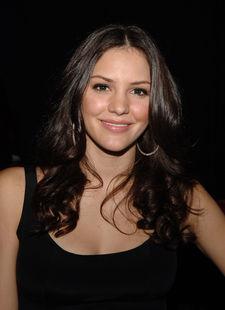 Katharine McPhee, 23, is gearing up for her February wedding to Nick Cokas, 42.
How is the American Idol runner-up getting into bride mode?
"Well, my fiance's more of the gym expert than I am," she tells me. "I'm more into the dance class thing but because of the schedule, I can't always make it. I do 20-30 minutes of cardio three times a week if I'm lucky, four times if I'm really lucky. I just started doing lunges with dumbbells, and I just started doing shoulder stuff, arm stuff, back stuff."
Article continues below advertisement
Has she ever had a workout go wildly wrong?
"I killed myself one time – the back of my quads or whatever you call 'em, hamstrings – I really hurt myself. For five days, I had excruciating pain from working out. I was in the worst pain ever."