NEWS
'Bridemaids' Star Melissa McCarthy On Motherhood: "It's Extreme Everything!"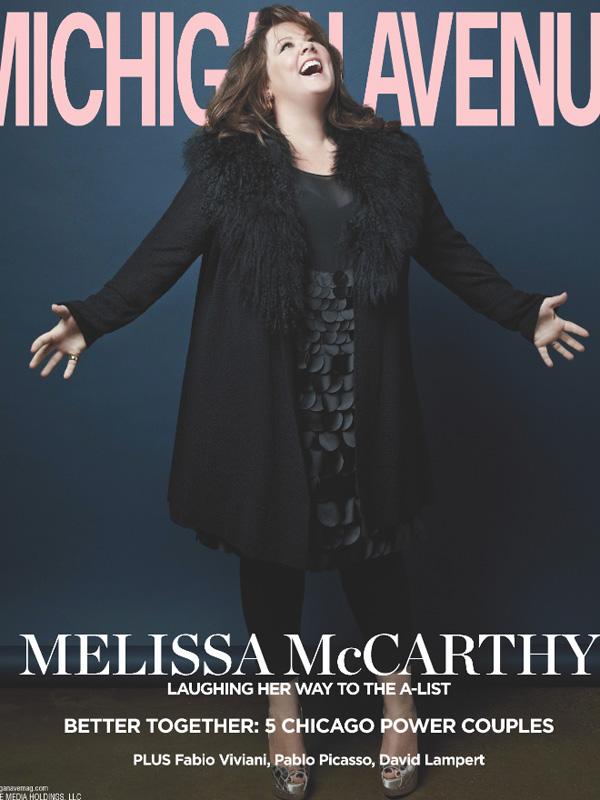 Article continues below advertisement
"I'm crazy about Jason; he was as smart and funny as I'd always hoped he'd be. It was so hot—we were filming in Atlanta—but it was so fun. I'm pretty good about not breaking, but I tell you what, Bateman can get me. He kind of crushed me. Other than destroying a lot of takes by just blatantly laughing, it was kind of a dream job. There were fist fights and hitting him with a car—I thought there would be a stuntman, and they said, "No, if you want, you can just drive your car into his car and hit him." I was like, "Who else gets to do that?" I love doing my own stunts, so other than constantly hurting myself, it was really really fun."
On her character in the film
"It was really fun. I mean, I'm destroying their lives. I'm an identity thief. The fun of it was kind of trying to figure out what's redeemable in that person—how does she justify it? … She doesn't start and end anywhere near the same place. It was fun to be the bad guy. I beat Jason up. I took cheap shots at him. I kept suggesting, what if I punch him? What if I punch him in the throat? And Seth goes, "Great!" So it was kind of amazing to play a jerk."
Article continues below advertisement
OK! GALLERIES: MELISSA MCCARTHY AND MARIO LOPEZ PAL AROUND FOR IVORY
On motherhood
"It's extreme everything. It's extremely tiring. It's extremely overwhelming in a good way. It's everything you hear when this crazy creature shows up and you just can't—I just can't imagine or quite remember what it was like prior to that. And all the chaos and the noise and the nuttiness, it just somehow makes it all better. I've done away with sleep and I tell myself I don't need it. Because you just don't sleep when you have two kids. But they're just so funny. The bigger they get, the weirder and the funnier and their true personalities come out. And they just surprise me every day. There's nothing quite like it."
On winning an Emmy for Mike & Molly
"Bonkers. Like I still can't quite believe it. It was so surreal that I was there. You try for so many years to just get a job, then to get on something that you actually like and to get on the air and people seem genuinely to like it, and then you get something like that, I just thought, oh my god, this is too much."
On being nominated for an Oscar for her role in Bridesmaids
Article continues below advertisement
"I was walking through the house because the baby was up, and I saw Ben sitting in front of the TV as they were announcing the nominations. They said my name and I didn't get what had happened—it was more than I could take in. It wasn't until Octavia Spencer, who is a dear friend of ours, was nominated that I went, "Oh my god, that's really the Oscar nominations," and Ben was just staring at me, and he was like, "Honey, what else just happened?" It just took a minute to connect the dots. And then, I went completely nuts. It just was mind-blowing. The whole process of the Oscars is mind-blowing. It really shook my whole life."
Identify Thief hits theaters Feb. 8.
What's your fave role Melissa has been in? Tell us @OKMagazine!
RELATED NEWS: