NEWS
'Bridesmaids' Star Will Get 'Knocked Up'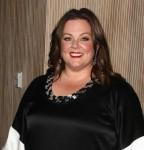 If you're among the throes of movie goers who've seen Bridesmaids, the biggest money-making movie for producer Judd Apatow and highest grossing R-rated female comedy, you've seen Melissa McCarthy steal lots of scenes. So, it's no surprise to hear she'll star in Judd's spin-off to Knocked Up. Find out more after the jump!
OK! GALLERY: BRIDESMAIDS BRINGS THE FUNNY DOWN UNDER WITH AUSTRALIAN PREMIERE!
According to The Hollywood Reporter (via Huffington Post), Melissa will star as the mom of Ryan Lee, the kid from Super 8, in Judd's spin-off from the hilarious 2008 movie, Knocked Up. Paul Rudd and Leslie Mann will star in the movie which features their lives raising kids in their forties.
Article continues below advertisement
In addition to buzz about a possible sequel for Bridesmaids, it sounds like director Paul Feig is also writing an unconventional love story for Melissa and another Bridesmaids star, Jon Hamm.
OK! GALLERY: STARS WALK THE PINK CARPET FOR THE L.A. BRIDESMAIDS PREMIERE
He's "very excited" about the romantic project and told Movieline (via Huffington Post), "I'm writing with them in mind, and it's just a love story that I've always wanted to write, that I think will be really funny, but will play much more real than most quote-unquote romantic comedies. Fingers crossed, I get them to do it."