NEWS
Bristol Palin Apologizes For Willow Palin's Offensive Facebook Slurs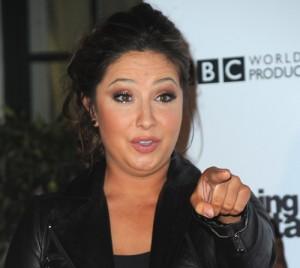 Bristol Palin has returned to her Facebook page, not for more inappropriate prattle with her sister Willow Palin, but to apologize for the offensive comments she and Willow made during a war on the social networking site this week — in which Willow allegedly used homophobic slurs against a boy who made fun of Sarah Palin's Alaska."Willow and I shouldn't have reacted to negative comments about our family. We apologize," Bristol wrote, beginning her apologetic statement.
Article continues below advertisement
Bristol made sure to thank fans for all their Dancing With the Stars support, and it seems like she is worried this FB incident may hurt her chances of winning the competition.
"Thank you supporters who continue to support. The haters are already pulling out all the stops this week to destroy."
Willow has deleted her Facebook account since the incident.