NEWS
Britney and K-Fed Share Nicely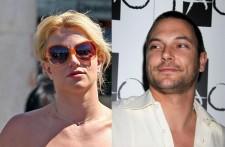 A court in L.A. has upheld the existing custody agreement between Britney Spears and Kevin Federline, meaning that, though K-Fed maintains full legal custody of their two sons, Brit still has access to the boys during "supervised visits," though since her father Jamie Spears is a court-approved monitor, it's not as if she's got someone giving her the evil eye while she plays with her kids.
An extension on an order originally made for Britney's concert tour has been granted by an L.A. County Superior Court judge. The order also continues to give the pop star the ability to travel with her sons, but she must provide Kevin with a place to stay if he decides to follow them on tour.
Article continues below advertisement
Kevin also receives from Britney $20,000 a month in child support and between $20,000 and $25,000 a month when the children are outside of California.
The custody will be reevaluated at the end of the year.