NEWS
Britney Bails on Her Own Video Shoot?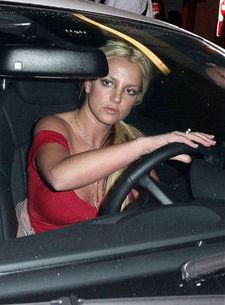 Despite a full crew toiling tirelessly since 8 a.m. Tuesday morning on the set for the video of Britney Spears' latest single "Piece of Me," the troubled pop star was still kicking back in the comfort of her Beverly Hills mansion seven hours later.
Sources tell OK! that it's now likely that the shoot at Social Hollywood will finally begin at 6 p.m. L.A. time with outdoor shots that will feature Ms. Spears in a blonde wig being chased by paparazzi as she runs to her car.
Article continues below advertisement
Though closely guarded by several uniformed police and private security guards, OK! was able to spot bright blue curtains, red, blue and purple lights and a giant platform being set up for the indoor portion of the shoot.
Earlier this month, Brit cancelled a scheduled shoot for the video just as final rehearsals were about to begin.
Turns out, the "Toxic" singer finally arrived at 8:33 p.m., more than 12 hours after everyone else had begun work on the video shoot, to film a scene involving her and a Mercedes-Benz wagon.