NEWS
Britney Peeper Pleads Not Guilty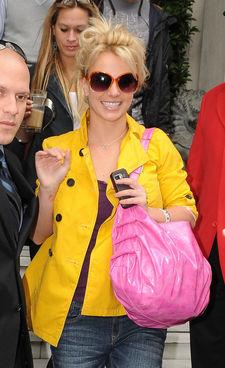 The woman accused of sneaking onto Britney Spears' property while she was gone, dressed in camouflage and filming footage for a purported documentary she was making on paparazzi, has plead not guilty to misdemeanor trespassing charges.
Miranda Tozier-Robobins met with prosecutors in L.A. and told Judge Jay Ford III that she was never asked to leave Brit's property.
"I was detained at the residence, your honor. I wasn't asked to leave," she told the judge.
Article continues below advertisement
A pretrial hearing set was scheduled for July 17, but the judge had indicated a plea deal should be worked out before then. Tozier-Robbins is currently under the terms of a temporary restraining order, prohibiting her from coming within 100 yards of Britney and her home.
MORE BRITNEY: