NEWS
Britney to Perform on The X Factor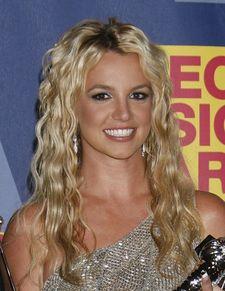 Britney Spears' next career move has been confirmed by none other than Simon Cowell. The American Idol judge tells Extra, "Yes, I think Britney Spears is going to perform on The X Factor."
The show, Cowell's hit singing competition in England, is the number one show across the pond. And the outspoken judge says it's the perfect venue for Brit.
"We didn't GET her. She's got a record coming out," he says. "We're absolutely thrilled to have her. I've always said this about Britney--That she's a hugely talented person. Everyone wants to work with her because she's a star. She's the number one booking in the world at the moment for a show."
Article continues below advertisement
Cowell says he's also not concerned with Spears' shaky past.
"The fact that she goes a bit crazy occasionally makes her more interesting," he says. "And now she has her career back on track. Fantastic. I'm thrilled."
Simon adds, "If she wants to shave her head before she comes on the show, she's welcome to. I don't care."
Meanwhile, Cowell was also happy to share his thoughts on another celebrity close to his heart, fellow Idol chum, Ryan Seacrest.
Seacrest lost the Emmy for Best Reality Show Host to Survivor's Jeff Probst this past Sunday, but don't expect Cowell to throw a pity party.
"The one thing about Ryan is that he's humble like me, he wouldn't have made my life impossible if he won. I felt terrible...Not that his ego would've gotten any bigger," he said sarcastically.
American Idol was nominated for a sixth Emmy this year for Best Reality Show, but has yet to win a golden statue. But Simon says he's not worried.
"There's no point in turning up and being humiliated," he said. "I have better things to do. I absolutely made the right decision not to attend. It's not he end of the world to lose, but you don't need to sit there and be told you lost again and pretend to be happy when the other shows won when you're not."
He adds, "If they told me in advance that we won, then I'll turn up and look surprised!"