NEWS
Britney Reveals Circus Setlist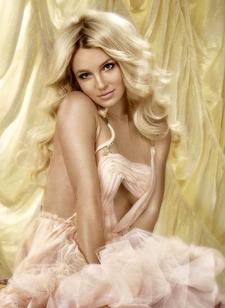 Britney Spears has already proved that she's once more a force to be reckoned with, debuting hits like "Womanizer" and "If You Seek Amy." And now the pop star's return to the touring circuit looks like it's shaping up to be quite hot as well, as she reveals her setlist on BritneySpears.com.
In addition to performing songs like "Circus," "Piece of Me" and "Womanizer," the set list reveals the sassy names for each set's performance, like"Britney's Hotline" (after "Get Naked," natch) and "Thunderstorm segue."
Article continues below advertisement
The songtress also took to her MySpace Celebrity page to give fans even more insight into her upcoming tour, posting a behind-the-scenes look at her rehearsals and showing off her new status as a Candies spokesperson.
We can only wait and see what this show will hold, but at least now fans have a few clues to get excited about!
Watch the video below: