NEWS
Britney Spears Is a Beautiful Bride!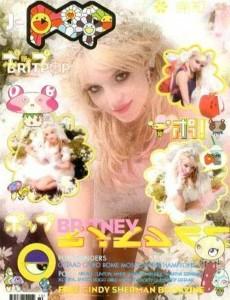 Britney Spears is a bride, again! The pop princess graces the cover of POP magazine dressed as a beautiful bride — complete with wedding dress, veil and surrounded by daisies. Third time down the aisle is definitely the charm!
Britney is transformed into a manga character (a type of Japanese comic) in the shoot with famed Japanese artist and director Takashi Murakami.
Article continues below advertisement
"I loved working with Takashi Murakami," Britney says in the interview, via ONTD. "I especially liked how he took high-end fashion and incorporated it with Japanese manga. We looked at a lot of character and artwork before we shot, so I could get a feel for what he was looking for. I was in Japan on my past promo tour, and I loved it."