NEWS
Britney Spears on Ed McMahon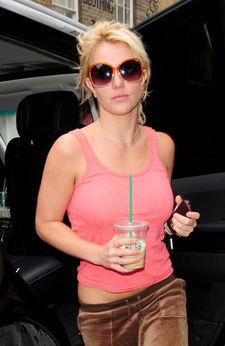 As the entertainment community reacts today to the news of Ed McMahon's passing at 86, Britney Spears has added her condolences as an artist via her Twitter page.
"I am deeply saddened by today's news about Ed McMahon," she writes. "He is responsible for giving so many artists their first shot including myself. He was a wonderful man and will be greatly missed."
Britney appeared on Star Search, which Ed hosted, in the early days of her career at age 10, but ultimately lost.
Article continues below advertisement
Ed passed away today after a long battle with cancer. Ed, who spent more than 30 years as Johnny Carson's co-host and sidekick on The Tonight Show, had been hospitalized at the UCLA Ronald Reagan Hospital in L.A. in recent months for pneumonia related to his systemic bone cancer.
In addition to his decades on the late-night NBC talk show, Ed had success on his own as the original host of Star Search and, along with fellow TV legend Dick Clark, TV Bloopers and Practical Jokes. He was also the long-time face of the Publishers' Clearing House Sweepstakes.