NEWS
Britney Spears: Enough is Enough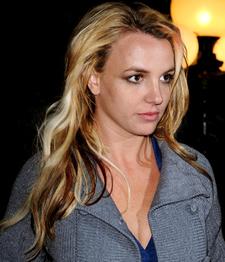 While the music world and adoring fans welcomed Britney Spears back recently with loving arms, the formerly troubled pop star has had a long road back from her breakdown last January. In a new documentary, the "Womanizer" singer recounts her struggle to rise above her problems.
"I wanted to make this film because I started to feel like I wasn't being seen in the light that I wanted to be seen in," she says in the 90-minute Britney: For the Record, which is set to air on MTV on Nov. 30. "This is an opportunity to set the record straight and talk about what I've been through and where I'm headed."
Article continues below advertisement
CLICK HERE for OK!'s Ultimate Britney Spears gallery!
"I think I've learned my lesson now, and enough is enough," she adds.
And although it seems the Britney who shaved her head, attacked cameras with an umbrella and flitted around town with unsavory characters is long gone, the pop star says she's still working on herself.
"I have really good days, and then I have bad days," she admits of her life post-hospitalization, adding, "Even when you go to jail, y'know, there's the time when you're gonna get out. But in this situation, it's never ending. It's just like Groundhog Day. I'm having to pay for it for a really long time."
Even as she's lost custody of her two songs, Preston and Jayden to ex-husband Kevin Federline, Britney is coming out with a new album, Circus on Dec. 2, and has a tour planned for next spring. However, her father Jamie Spears is still in control of all her legal fairs.
"If I wasn't under the restraints that I'm under right now, I'd feel so liberated," she says in the film, which was taped over three months. "When I tell them the way I feel, it's like they hear me, but they're really not listening."