NEWS
Britney Spears Flies With Her Favorite Guys in Louisiana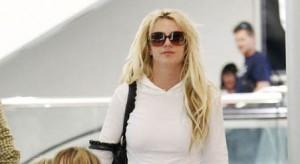 Bye bye, Louisiana! Britney Spears and her two sons, Sean Preston and Jayden James headed back to L.A. yesterday with a crew of bodyguards surrounding them after a quick visit to Brit's hometown. Britney released a new teaser for another track off her newest album Femme Fatale entitled "How I Roll."
Brit's new album hit stores on March 29, but the hype over the album is intense. Britney said in a Twitter Q&A earlier this month "I would describe it as moody, edgy pop with A LOT of energy. I co-wrote a couple of songs. I think it's some of the best work I have ever done. There are a few mid-tempos that could be considered ballads."
Article continues below advertisement
Brit also released her first video off the album, "Hold It Against Me." Check it out below!