NEWS
Britney Spears is "Upset" by Australian Fans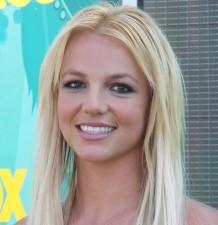 Britney Spears is "extremely upset" about being embroiled in a controversy over lip-synching during her first Australian tour.
According to Australian media reports, fans walked out of Britney's first show in Perth, on Nov. 6, after a few songs.
But the team behind her 14-date tour have rushed to her defense.
"Britney is aware of all this and she's extremely upset by it," Paul Dainty, Brit's tour promoter, told The Australian newspaper on Monday.
Article continues below advertisement
"She's a human being. I'm embarrassed, with such a big international entourage here with Britney, to be part of the Australian media when I see that kind of totally inaccurate reporting."
Dainty denied that fans stormed out of the show during the third song after paying up to $1,500 to see the 27-year-old singer.
Brit has been at the center of lip-synching storm since her arrival in Oz, even though it's no secret that she mimes as she dances in her world tour, Circus.
The Fair Trade Minister for the state of New South Wales, Virginia Judge, even suggested concert tickets should carry disclaimers about whether parts of concerts were pre-recorded and mimed.
"It's been all over the Internet for nine months," Dainty says of Britney's lip-synching. "This show is about an incredible spectacle, which it is."
Britney's manager Adam Leber took to her Twitter account, Nov. 7, to defend the singer to her 3.7 million followers.
"Its unfortunate that one journalist in Perth didn't enjoy the show last night," he Tweeted. "Fortunately the other 18,272 fans in attendance did. — Adam."