NEWS
Britney Wants to Hit Mute Button on Custody Case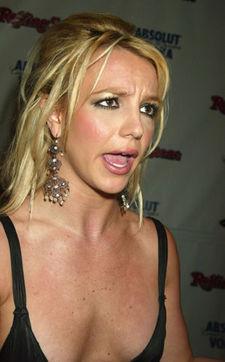 With Monday being a holiday, the courts of L.A. will be quiet — at least as far as Britney Spears is concerned. But it's only a one-day reprieve, as lawyers for both sides of the pop star's ongoing custody battle with ex-husband Kevin Federline will be back in action on Tuesday, where among several other items they'll argue over a motion by Brit's team to place a gag order on everyone involved in the case.
Article continues below advertisement
The gag order request, which was actually made late in 2007, but is only now coming up on Commissioner Gordon's agenda, wouldn't just zip the lips of the lawyers involved — meaning no more post-hearing press conferences — but also of the court's Press Information Officer.
OK! spoke to K-Fed's lawyer, Mark Vincent Kaplan, who admitted there is a chance that the gag order could be put into place, but cautions that, "a gag order isn't going to affect the paparazzi from following Britney or talking to her."
Kaplan also adds that he feels such an order would be impossible to enforce. "I think the protections already in place will do the trick," he explains to OK!. "A large portion of the court documents are already sealed and the court has often granted the motion to close the courtroom."