NEWS
Britney's Ex Bodyguard: She's a Suicide Risk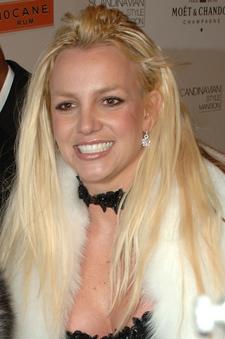 Tony Baretto, Britney Spears' former bodyguard who infamously alleged drug use by the pop princess in his testimony in September, is the latest to chime in on the beleaguered star's personal, but very public travails.
"There's something that needs to be fixed with Britney," he tells Extra. "No bodyguard can't do it. An assistant can't do it. And Britney, obviously, can't do it alone."
In the fall, Big Tony testified against Britney, claiming to have witnessed "issues of nudity by Ms. Spears, drug use and safety issues involving the children" during his brief tenure with her and reinforces her erratic behavior.
Article continues below advertisement
"She's happy. She's walking around the house and then all of a sudden, she's crying and it's gotten as bad as her screaming," he says.
Although Britney tested negative for illegal substances during her hospital stay last weekend, Tony, 28, still believes drugs are the source of her problems. "The times that I've seen her use narcotics, maybe made her condition worsen. I think definitely she's got some kind of mental problem."
This, he believes, has made her a suicide risk. "There's been a couple times where I felt that way," Tony says.
Also risky is the safety of Sean Preston, 2, and Jayden James, 1, who he feels will be better off "anywhere...than mom's house."
The bigger issue is, though, is that the 26-year-old refuses to seek help from anyone. "Her parents can't control her. The judge can't control her. Nobody can control her. She does what she wants. There's nobody that can tell her what to do."
For more on Tony's take on Britney, tune in to Extra tonight!