NEWS
Britney's Father Gets Extension on Conservatorship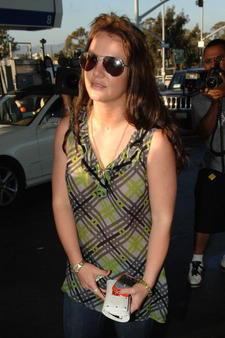 Thursday afternoon, Jamie Spears, father of recently hospitalized pop star Britney Spears, went before the court to ask the judge to extend his conservatorship over his daughter.
The conservatorship, which was granted to Jamie and court-appointed attorney Andrew Wallet following Brit's Jan. 31 hospitalization, gives the singer's father ultimate authority over her financial and medical decision-making.
Article continues below advertisement
On Feb. 4, this order was extended until today, at which point the court will need to decide whether or not Brit is yet capable of controlling her own life.
After court-appointed overseer lawyer Sam Ingham told the judge that he has not been able to complete a full and proper psychological evaluation of Britney, Judge Reva Goetz ordered that the conservatorship be extended again until March 10, at which point another hearing will be held to determine its status.
In the matter of the restraining order on Brit's former constant companion Sam Lutfi, a lawyer for the firm of Luce-Forward, who reps Jamie, said, "We are using great effort to get to Mr Lutfi. Our investigators have spent over 200 hours doing so. We've staked out his residence, been to hospitals. We've learned that in fact Mr Lutfi is intentionally avoiding service, "at which point they asked Judge Goetz to extend the deadline for serving him to Feb. 22. Judge Goetz granted the request and stated that she will inclined to extend the order further if he has still not been served by that point.
One additional matter decided in today's hearing involved Britney's trust, which had been under control of the conservatorship. This control has now been handed over to Brit's older brother Bryan Spears and attorney Mitchell Gaswirth, who will receive "reasonable compensation" for their time.
Since the court ordered the conservatorship, Brit has been kept on a rather tight leash by her father and has been attempting to get her sidetracked career back on the rails with almost daily dance rehearsals at Millennium Dance Studios.