NEWS
Britney's Hit and Run Charge Dismissed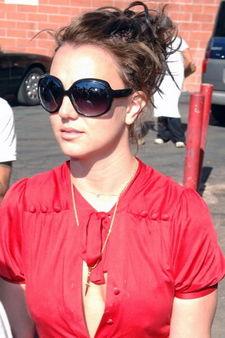 Britney Spears is in the legal clear... at least for one of the charges against her. Though she did not attend the hearing, her lawyer, J. Michael Flanagan, was in the Van Nuys, Calif., court on Thursday as the misdeameanor hit-and-run charge against the troubled pop star was dismissed. Britney and the owner of the car she hit reportedly reached a settlement, with the singer paying $1,000 and rental fee costs.
Article continues below advertisement
But Brit still has her share of legal matters before her. The singer is next due in court on Nov. 26 to learn her fate on charges of driving without a valid California license, to which she plead not guilty as well.