NEWS
Britney's New Video Debuts Today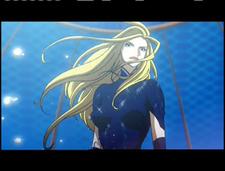 It's finally here, the latest video from Britney Spears, for her new single, "Break the Ice."
The animated clip, directed by Robert Hales (who also made the video for the Gnarls Barkley mega-hit "Crazy") will debut today, March 12, at 6:30pm EST on blackoutball.com, a special site created just for this premiere.
Of course, to actually watch the clip, fans will have to enter two not-very-secret words on the site's main page. But just in case you're having any trouble, we'll give you a hint — they're DANGER and VICTORY.
Article continues below advertisement
Heading to the site before 6:30pm EST will lead fans to a chatroom, where they can discuss all-things-Britney.
"Break the Ice" is the third single of Britney's latest album, Blackout.