NEWS
Britney's Real-Life Circus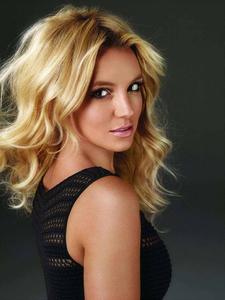 Life continues to be a circus for Britney Spears. For the past several months, she has been in contact with her former boyfriend, paparazzo Adnan Ghalib, and former self-appointed manager Osama "Sam" Lutfi.
The singer was "reaching out to them," a source tells OK!--but not anymore. In a shocking development, Britney's father and conservator, Jamie Spears, has legally put a stop to the communication.
Article continues below advertisement
On behalf of his daughter, Jamie requested and was granted a temporary restraining order on Jan. 30, which mandated that Adnan, Sam and attorney Jon Eardley all stay at least 250 yards away from Britney, refrain from contacting her by telephone and in no way try to undermine her status as a "dependent adult" controlled by a conservator.
The ruling came as a result of revelations that Britney "has had numerous telephone conversations with Mr. Ghalib and Mr. Lutfi and has exchanged numerous text messages with both of them," according to court documents.
And on Feb. 3, Sam Lutfi fired back---filing a lawsuit against Brit's parents, Jamie and Lynn Spears, claiming they "began a campaign of slander, libel and defamation aimed at discrediting, destroying and physically and emotionally intimidating Lutfi in order to drive him out of Britney's life."
Lutfi also wants Brit to pay him for unpaid management fees he says he's owed.
It's another tragic turn for the 27-year-old pop star who on March 3 will embark on her first tour in five years. "It is becoming obvious that Britney can't give up her old life and doesn't want to give up her old friends," an insider tells OK!. "She hates being under a conservator."
For more details on Brit's real-life circus, pick up the new OK!--on newsstands everywhere on Thursday!