NEWS
Britney's Release Has Kevin "Freaked Out"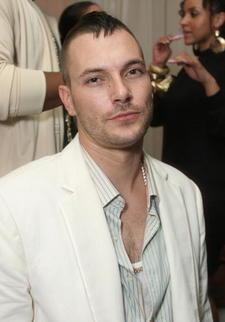 Despite winning full custody of his two sons on Friday, Britney Spears' ex-husband Kevin Federline is livid about Brit's surprising release after only 36 hours of psychiatric evaluation. And, a source close to K-Fed reveals exclusively to OK!, that's caused him to beef up security.
"Kevin is so worried that Britney will rush his house and try to grab the boys, just like she tried to do last February," explains the source, who tells OK! that K-Fed has doubled security at his Tarzana, Calif., home.
Article continues below advertisement
"The boys are safe for now," the source reveals to OK!. "But Kevin feels Britney is clearly deranged, and there's no telling what she'll do. After all, this is a woman who two days ago barricaded herself in her bedroom with her youngest child for three hours!" Adds the insider, "You can't get mentally well in a hospital after 36 hours."
The source recalls an encounter from February 2007, following Britney's multiple failed trips to rehab and her public head shaving: "She was so scared of losing custody of the boys that she drove to Kevin's house three times and tried to wrestle her way inside to get her sons," the source tells OK!. "When Kevin refused each time, she took out her frustration on a photographer's car by banging it up with her umbrella. There's no evidence that Britney's any saner than she was that day. In fact, she appears far worse."