NEWS
Britney's Sexy Circus!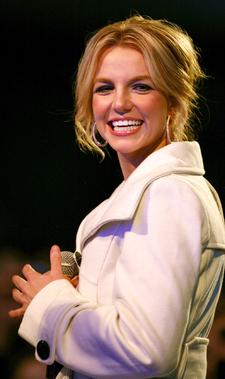 Want to know how Britney Spears feels with all the attention surrounding her every move? Just listen to the lyrics of her new single "Circus", in which she sings "All eyes on me/in the center of the ring/just like a circus."
CLICK HERE for OK!'s Ultimate Britney Spears gallery!
The Britster definitely serves up a sexy show in her new video for the song, which premiered on Entertainment Tonight last night, with her big-top themed video.
Article continues below advertisement
And of course, Britney is calling all the shots in this fun video, decked out in a ringleader ensemble, complete with top hot, as well as a sexy lingerie top in other scenes. Watch out for her whip, too!
Watch it below!: