NEWS
Britney's Wicked Workout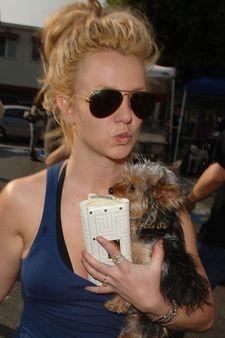 Britney Spears caused a bit of a shakeup this week during a trip to a Bally's Total Fitness in Culver City, Calif., when the club accidentally double-booked the same excercise room for both her and a regular scheduled fitness class.
An eyewitness tells OK! that the singer's trainer booked a room for her at 7 p.m. PT, not realizing that another class was already scheduled to start in the same room at 7:30.
Article continues below advertisement
When Bally members showed up for the class, they were told it had been cancelled because Britney was using the room for her private session. This started a frenzy at the otherwise low-key fitness club. Eyewitnesses tell OK! many members thought Britney was behind the mixup and had used her celebrity status to keep the room for herself.
Britney has been frequenting the Culver City Bally's to work on dance routines. Gym sources say the singer has recently been incorporating more vigorous dance training into her workouts which require hard wood floors-- the reason why she didn't change excercise rooms.
But now OK! has learned that Brit had nothing to do with the scheduling mixup!
"The mistake had nothing to do with Britney," says John Wildman, Chief Marketing Officer for Bally Total Fitness. "We mistakenly double-booked the excercise room. It was entirely our fault."
Wildman adds, "We gave members gifts and premiums and certificates to take other classes as compensation. Everyone understood that it was a mistake on our end and everyone was happy knowing that it will never happen again."
Seriously, it's the weekend people--can't we all just get along?