NEWS
Brit's Alleged Stalker Explains Herself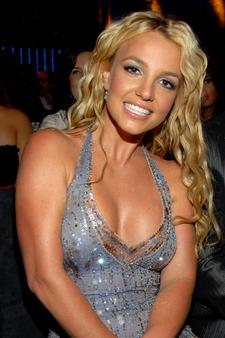 The woman who was caught trespassing on Britney Spears' Calabasas, Calif. property with a video camera says she wasn't stalking the pop star. In fact, she tells E! News, she was just getting ready for a career as a paparazzi.
Miranda Tozier-Robbins, a two-time American Idol reject, says she's pursing a career in the entertainment industry, and was preparing her paparazzi-type documentary on the day she was caught at Brit's house and cited for trespassing.
Article continues below advertisement
"The documentary is more or less just, me on the way to Britney's house, going on the bicycle ride, the(n) camping out in the woods," she tells E!. She adds that she knew Britney would be gone on tour, which obviously means she's no stalker.
"There's no obsession with Britney. Somebody else can go ahead and claim the title of Britney's stalker, because I sure as heck don't want it, you know!"
"I learned my lesson," Miranda adds. "What I was doing was paparazzi work preparation. I'd like to do some paparazzi gigs-it's a start."
Her court date for documentary filming/trespassing is June 16. Check out the complete interview tonight on E! News tonight at 7:00 p.m./11:30 p.m. ET/PT.