NEWS
Brit's Conservatorship Case Knocked Back to State Court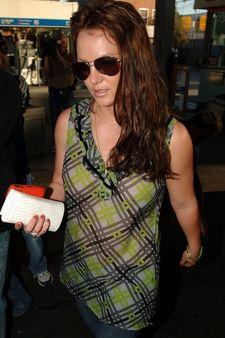 A day after lawyers for Jamie Spears went to court to challenge claims that Brit's conservatorship was violating her civil rights, a judge slammed the book on the civil rights challenge and knocked the conservatorship case back to state court.
Federal District Judge Philip Gutierrez ruled that Jon Eardley, the attorney who claimed to represent Britney Spears, "had no authority" to remove the singer's conservatorship case from state court.
Article continues below advertisement
The judge added, "Mr. Eardley is not Ms. Spears' attorney and acted improperly by removing her conservatorship proceeding to federal court."
The court did not award the conservatorship attorney fees, however, which means Brit will have to pay around $40,000 for the now meaningless case.
lawyers for Jamie Spears filed papers challenging Eardley's case, which claimed Britney's civil rights were being violated as a result of the conservatorship. Eardley insisted that he was Brit's lawyer, had been hired by Britney herself and had several witnesses lined up "in California and abroad" to testify on her behalf. He also claimed to be aware of "voicemails" in which Jamie Spears was verbally abusive toward his daughter.
Jamie's lawyers fired back, saying that under the conservatorship authority set in place on Feb. 6, Britney could not legally choose her own counsel. Since Eardley claims he was hired by Brit six days after Jamie Spears was made co-conservator, he can not legally be Britney's attorney. Eardley also failed to meet the court's deadline to file all of this with the proper paperwork.
Bottom line: all parties are due back in state court on March 10, when a judge will decide if Jamie Spears will remain on as the conservator of Brit's estate.