NEWS
Brit's Ex to Stand Trial in Hit-and-Run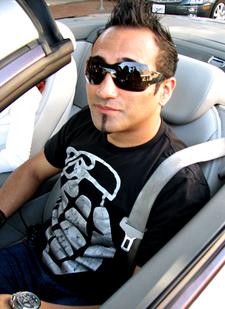 While he's out of Britney Spears' (non pink) hair these days, paparazzo Adnan Ghalib is still finding ways to stir up trouble. Brit's sometime ex-boyfriend will appear for a preliminary hearing May 18 to set a trial date in the case involving a process server he allegedly hit with his car, TMZ reports.
He's been charged with felony assault with a deadly weapon, felony battery and felony hit-and-run charges in the incident. Ram Mastowtiz, the process server who says Adnan hit him, also was granted a temporary restraining order. Britney and her consveratorship already have one of those protecting them from Adnan.
Article continues below advertisement
Adnan's attorney requested pictures from a security camera that took photos of the alleged crime scene, ostensibly to try and help his client prove his innocence.